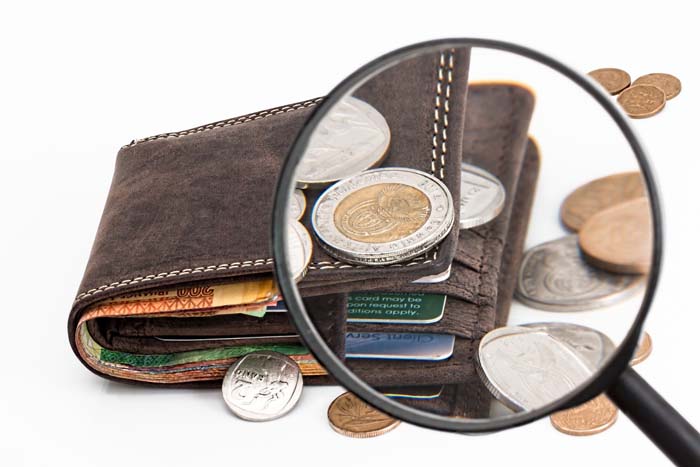 29/09/2020 by Jakub 0 Comments
How much does the mortgage in Poland cost? The price breakdown.
Understanding the actual cost of the mortgage might be challenging as there are many factors to it. Let's analyze them for you one by one.

1. Interest rate.
In Poland interest rate for all types of loans consists of 2 factors. First is the bank's margin, the second is WIBOR - Warsaw Inter-Bank Offer Rate. WIBOR is the rate that banks use when they are lending money to each other. It is important to note that while the bank profit rate is fixed for the whole period of your mortgage, it is not the same with WIBOR as it is changing and with it, your yearly interest rate will change too. There is an option to take a mortgage with a fully fixed rate, but at the moment it is possible for a maximum of the first five years of your mortgage.
Currently, the bank's margin starts from around 2%. At the same time, WIBOR6M stands at 0,26%. So the interest rates start from above 2% and this is the biggest part of the mortgage cost.
2. Commission.
Some of the banks add another cost to your mortgage - initial commission. Usually, it is around 1% and you do not have to put this money on the table - the bank is adding it to the overall amount of your mortgage and incorporating it into your monthly payments.
Please note that this kind of commission does not relate to the initial down-payment we have discussed in our previous post.
3. Insurances.
Currently, most of the banks add multiple insurances to their offers. We can divide them into two types: property insurance and personal insurance. Property insurance is obligatory as long as your mortgage is active. You can get your insurance directly from a bank as part of your mortgage deal, or you can get it from the market. If you get it from the market, it has to meet all the criteria required by the bank and then every year you have to provide an insurance confirmation (polisa ubezpieczeniowa) to the bank. The cost of property insurance varies and depends on the value of the property you are buying.
Most of the banks are also offering personal insurance as part of your deal. Some of them are obligatory, some optional. In most cases taking insurance affects other costs of the mortgage positively. There are different types of insurances in this area: some cover your life, some cover your health, but in general, they aim to repay your mortgage in an unexpected situation. Personal insurance cost and rules are different in every bank, as well as ways to pay for it: some are within your monthly payment, some you need to cover separately.
4. Other fees.
Besides the costs presented above, there are plenty of side fees you should be prepared for when taking the mortgage:
Property evaluation fee - this is payment for the property you are buying to be evaluated by an expert. It costs above 400 PLN at the moment and is paid separately before the mortgage starts.
Official fees - those are costs for official paperwork of the courts as amending the property registry with mortgage information, etc. and it is around 200 PLN.
Notary public fee - the sale agreement has to be signed in front of the notary public, which means this will also be a separate cost paid before the mortgage starts. Prices vary on the market from city to city.
PCC tax - if you buy property second-hand, in most cases you will have to pay this tax, which is 2% of property value.
Other banking costs - most of the banks require you to open other products alongside the mortgage, like a personal account or credit card, and you should treat them as part of the mortgage cost as well. Prices vary too.
5. Summary.
As you can see, mortgage in Poland is a very complex product, with many factors shaping the price. To compare offers you are getting you should take them all into account. It is complicated even for Polish citizens, so obviously as a foreigner you could use some help, which we offer without any additional cost for you.
When you use our service, offer-wise banks have to treat you the same as any other customer, meaning they cannot give you an offer any worse than to the rest of the customers. After giving you the mortgage they have to share part of their profit with our company.
To summarize, with us you can get offers from different banks, with all of those factors above counted and explained, and then you can choose the best one for yourself.
Feel welcome to inquire.
Best regards,
Loan-brokers.pl Team
Any content provided on this page is to be considered information only. It is not legal advice or a replacement for legal advice. The information posted here by the Loan-brokers.pl team is accurate and current to the best of our knowledge as of the date it is posted, but website users should be aware that laws and their application change frequently, sometimes without notice. You shall be fully responsible for any consequences resulting from your use of the page. Any reliance upon any information shall be at your sole risk.
Feed