What can we do for you?
Our area of work, to put it simply, involves being an intermediary between individual or business clients and banks. We work on your behalf, acting as a third party, to find the right kind of offer for you and on good terms. At first, we are going to do all that we can to recognize your needs and personal circumstances. Then, thanks to our access to the full banks' offer in Poland, we can present you with the best-suited deal along with great-quality service, expertise, and advice. It is important to note that we specialize in helping foreign nationals living in Poland.
With us you get full access to Polish banks' offer.
When choosing our services, you get the best offers available on cash loans, mortgage, and financing for your company. You will not have to worry about the complicated banking procedures, preparing all the necessary documentation, or even speaking to the banks. Just contact us to have a qualified team of brokers work on your behalf, including acquiring a whole strategy of financing your company or your personal needs, such as a new apartment or a car.
How much do we charge our customers?
We do not charge anything directly from our customers. Instead, we are getting paid by the bank you decide to proceed with. However, our brokerage fee does not affect your price when it comes to the mortgage - as that's how it's regulated by law in Poland - on the contrary, we know how to negotiate the best price with the bank, so in the end, working with us will not only save you time and stress, but also money. The same applies to most of the other types of financing.
We are brokering all types of loans being offered by banks and leasing companies in Poland: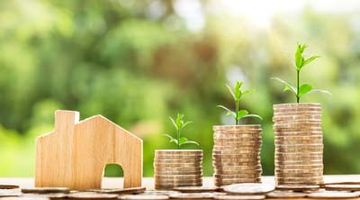 Polish mortgage
Whether you want to buy an apartment or build a house in Poland, besides managing the mortgage process for you, we also offer help in all areas related to it.
Our service includes:
sharing our know-how about the subject of mortgage and issues around it

calculation of your creditworthiness

comparison of all available bank offers at once
expertise and guardianship in front of banks throughout all of the mortgage processes
help with all the documentation needed for the application
contact in customer's name with the developer/seller
assistance with side issues related to mortgage, even after it's granted
help with insuring the property
and more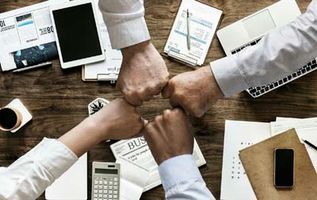 Financing for companies
We can help your company in Poland to acquire financing at any stage of its development. Whether it would be an investment loan, leasing, or renewable limit on your business bank account - we can analyze your financial documents and build a successful strategy to gain capital from a bank or leasing company. Our aim is to get you an offer as profitable as possible. We have access to full offer existing on the Polish bank and leasing market.

Our main area of expertise is the mortgage.
Getting a satisfying mortgage in Poland might be challenging even for Polish citizens. That is why it is recommended to use the service of a broker like us, especially since using our service is completely free of charge for you. It does not mean we are not paid, we are receiving brokerage fee from the bank you will choose to proceed with, but as is regulated by Polish law, this won't affect the offer bank will present to you - they are obliged to have one fixed offer available for all customers, whether you are using middleman or not.
To summarize, we offer you the assistance
of a professional, English speaking brokers throughout the entire mortgage process - for free. We are calculating your initial creditability, we advise you how to get a loan in Poland, what documents you need to get a loan, we build your whole applying strategy. On top of that, by using our service you do not only save time but also your money, as through market insight we can find the best offer available at the moment.
Feel free to get a loan/mortgage offer at the bank you use daily, in 99% of cases we manage to find a cheaper/better deal from the market.